For newcomers, here is an

article

that explains what happened to this game.
This page is about how to get started, for the actual guide about the game, please go here.
Download Client
Please see: Clients
Register
Step 1. Press the icon.



Step 2. Accept/同意 EULA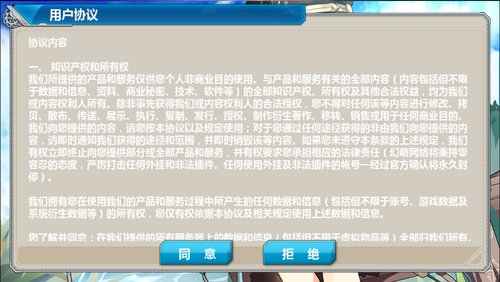 Step 3. Click "注册账号/Register"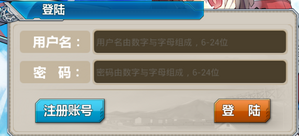 Step 4. Create your account, Press "注册并登录/Register and Login"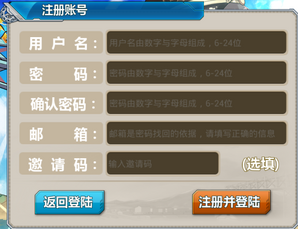 用户名: Username, 6-20 characters
密码: Password, 6-20 characters
邀请码: Invitation Code (Optional)
注册并登录: Register and Login



Step 6. Choose a server (optional), and enter the game (Press "进入游戏/Enter Game") to create your character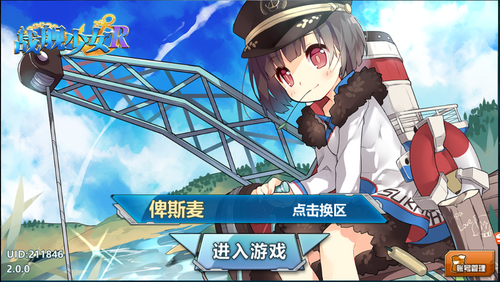 点击换区: Click to change server
进入游戏: Enter Game
账号管理: Account Management
See also: Servers
Caution: If you have an existing character but the game ask you to choose a new ship when you enter the game, DO NOT PRESS CONFIRM, otherwise it might reset your progress. Please exit the program and try again, if the game still keep asking you or you already have pressed confirm and your progress has been lost, please contact customer service for help.
Create your character
For create a new character, you can choose one initial ship from these four destroyers:
Initial ships are rather rare and hard to get during the game. Do not disassemble them by mistake!
Admiral name
Admiral name can only include 6 characters. Click the die to get a random name. You will need to purchase a Rename Card if you wish to change your name afterward.
Payment method
Please refer to Purchasing.
Change password
Go to the main screen
Click the "More options" button at the navbar (On bottom-right corner)
Go to Setting/设置
Click the third button Change Password/修改密码 on the right.
Enter your current password and new password twice (Combination of numbers and letters, 6-24 digits)
Account FAQ
Community content is available under
CC-BY-SA
unless otherwise noted.