Aoba is a heavy cruiser based on Japanese cruiser Aoba (Japanese: 青葉).
Introduction
The Aoba-class is preceded by the Furutaka-class cruiser, because of the changing on design, so this two ships were listed as Aoba-class alone. In 1937, Aoba-class was proceed a large scale modification. During the war, Aoba- class and Furutaka -class were formed into the same troop. In the battle on Oct 1942, Aoba mistakenly treated U-navy as allies, and sent the signal" I am Aoba", then was shot by U-navy. Under the cover of allies, Aoba luckly escaped. However Furutaka was sunk, because of this. In 1944, Aoba was attacked by submarine, then got back to J-country, and never returned to the battle field. When J-country surrended , Aoba was self-sunk in the port.
Namesake
Named after Mount Aoba, located in Maizuru, Kyoto Prefecture, Japan.
Profile
Profile
Type
Heavy Cruiser
Birthday
25 September

No. 133

Rarity
3
Nationality
Japanese
Class
Aoba Class
Illustrator
时辰
Attributes
Attributes
Construction/Acquiring
37
28/48
1:15:00/Quests
6
27/42
Equipment
16/51
20
2

J-Country 20.3cm Guns in twin mounts

33/73
16/46
2

 

Medium
11/46
2

 

0
35
0

 

More attributes
Disassembling
30/40/30/0
Enhancement
28/10/14/8
Consumption
40/65
Costumes
Quotes
| Event | Quote |
| --- | --- |
| Acquisition | The first ship of the Aoba-class cruisers, Aoba, is here. Please don't get me mixed up with Furutaka, my admiral. |
| Engagement | Admiral, as long as you're happy, I' will be happy, too. What a nice day today! Aoba will work much harder from now on. |
| Event | Quote |
| --- | --- |
| Acquisition | 青叶级一号舰,青叶号就是我了,提督请不要把青叶级和古鹰级搞混了哟。 |
| Engagement | 提督的幸福就是我的幸福,今天非常令人高兴呢。今后青叶会更加努力的。 |
Trivia
Game Performance
Since she is Japanese ship, she holds a katana in her hand. (But where's the katana in damaged illustration?)
Her attributes are weaker than Takao class (because of London Naval Treaty?). But torpedo and speed are not bad.
Quincy & Aoba: Savo Island
Both Quincy and Aoba attended the Battle of Savo Island. Quincy's illustrator (真名) posted a tweet on her Weibo (a Chinese website like Twitter).
Battle of Savo Island (Quincy's Illustrator)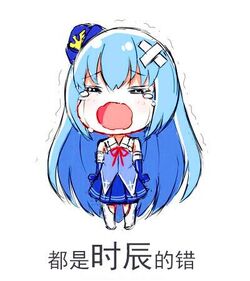 #Battle of Savo Island# Defeated by Furutaka Kako Aoba Kinugasa Tenryu Yubari ~(>_<)~
@时辰不想当战五渣 This is Aoba's illustrator. Beat him up!
And Aoba's illustrator (时辰) replied:
Battle of Savo Island (Aoba's Illustrator)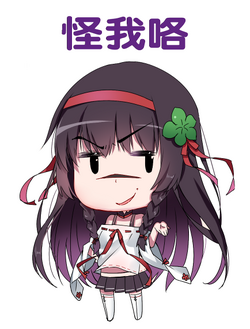 Oh it's my fault?
Quincy & Aoba II: Idol
The new costume of Aoba was available in 2.2.1, and Aoba herself appeared in the startup screen as well.
(One more thing: her costume is the most expensive in present version.)
The introduction of this costume is: "Defeat Quincy!"
Defeat Quincy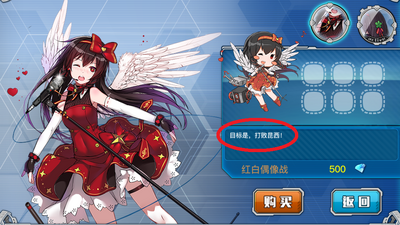 Idol War (pixiv=54750983)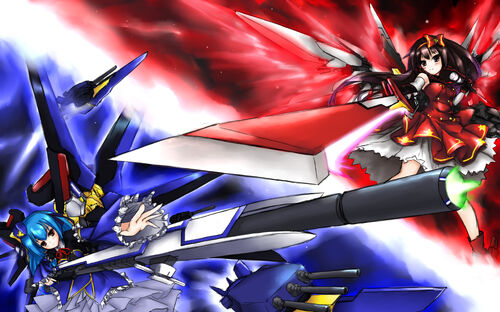 However, a pendant can be found on Aoba's bag:
Quincy Pendant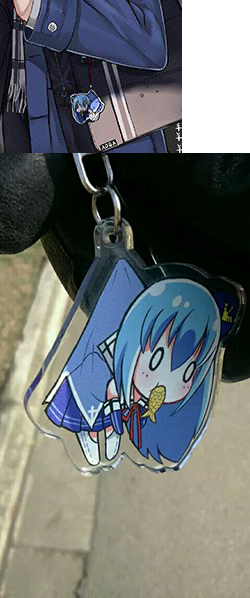 Therefore Quincy and Aoba became a CP:
Quincy & Aoba (Sina Weibo: @轻切线)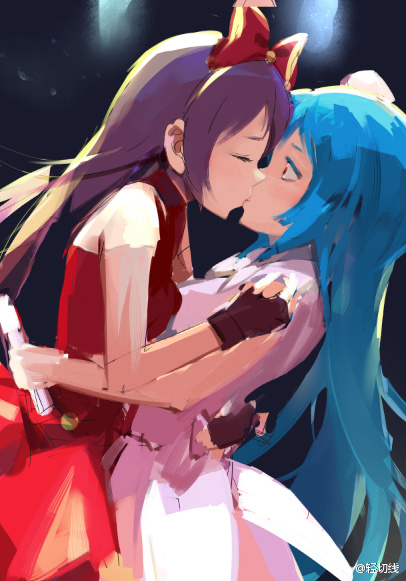 White Album?
White Album X Warship Girls (pixiv: 54710638, MoegirlWiki)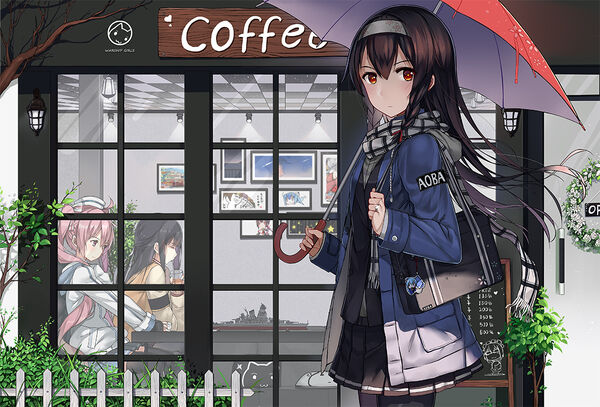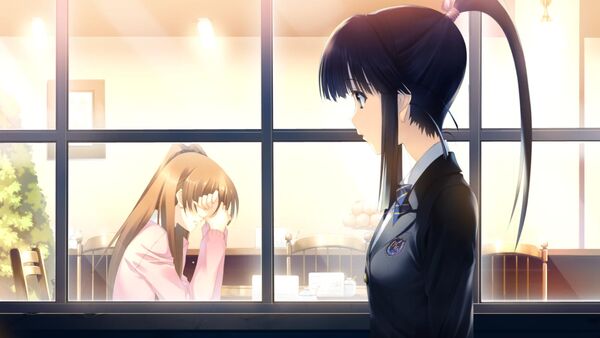 External Links
Warship Girls
Svenska Marinen
Monitor
Sverige Class
Gustav V
Aviation Cruisers
Gotland Class
Gotland
Royal Netherlands Navy Koninklijke Marine
Light Cruisers
No Class
De Ruyter
Türk Deniz Kuvvetleri
Battlecruisers
Moltke Class
Goeben
CHILE Navy
Light Cruiser
Brooklyn Class
Brooklyn
Mongolian Navy Монгол улсын цэргийн
Transport
No Class
Sükhbaatar
Icelandic Coast Guard
Transport
No Class
Odinn
Royal Canadian Navy
Destroyer
Tribal Class
Haida
Royal Australian Navy
Destroyer
V Class (1916)
Vampire
Royal Thai Navy กองทัพเรือไทย, ราชนาวีไทย
Monitor
Thonburi Class
Thonburi
Community content is available under
CC-BY-SA
unless otherwise noted.