Arashi is a destroyer based on Japanese destroyer Arashi.
Introduction
Arashi is the 16th of the Kagero-class desteoyers. Involved in the Battle of Midway, Arashi provided escort to the carrier group. In the battle, Arashi was alerted to the presence of the US submarine Nautilus. After the attack to Nautilus, Arashi returned to rejoin the carrier group. However, she was spotted by US SBD bombers. Chasing Arashi, McClusky's bomber squadron finally found Japanese carrier group and sank three carriers. Arashi was still active after the Battle of Midway. In August 1943 Arashi was sunk by torpedo from US destroyer in the Battle of Vella Gulf.
Namesake
Arashi, literally: "storm".
Attributes
Profile
Type
DD
Birthday
22 April

No. 265

Rarity
4
Nationality
J-Country
Class
Kagero Class
Illustrator
神北小球
Attributes
Construction/Acquiring
16
10/30
Battle of Middle Island E2 Reward; 20:00
0
6/21
Equipment
24/74
9
0

Standard Sonar

37/77
11/41
0

Standard Depth Charge

Short
6/16
0

N/A

24/54
34
0

N/A

More attributes
Disassembling
4/8/6/0
Enhancement
0/27/6/0
Consumption
15/20
Quotes
| Event | Quote |
| --- | --- |
| Acquisition | Ah? It's here? I have finished the anti-submarine missions and come to rejoin! But is this the correct way... |
| Engagement | |
| Event | Quote |
| --- | --- |
| Acquisition | 咦?是这里么?岚号完成反潜任务归队了!总觉得走错了... |
| Engagement | |
Trivia
Illustration
In normal illustration, Arashi is looking into the distance, searching the US submarine Nautilus (even the pennant number can be seen on it).
In damaged illustration, her expression shows her panic when she saw the First Carrier Division was sunk by US dive bombers.
Arashi Leads the Way!
Two squadrons from Enterprise did not find Japanese carrier forces. At that time, McCluskey decided to fly several minutes more towards northwest, and found Arashi who was returning.
Arashi Leads the Way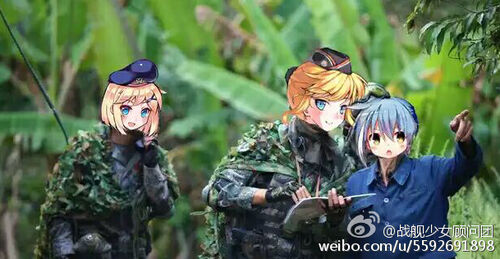 In 2015 Winter Event, Arashi was the reward of E2. According to her quote, she came here by mistake.
And her initial equipment is "historically" anti-submarine equipment.
More interestingly, Arashi became a condition for leading the fleet to BOSS point in E3 and E4. (Close enough)
Arashi Protection Association
Arashi was intended to be a "fair condition for every player". Maybe game developer thought players will level-up Arashi first so that she could participate in E3 and E4.
However, lots of people, according to the statistics, went for battle with Arashi on level 10 or 20, or even level 1.
"How can I wait for so long?"
"Level is too low? Nevermind. Low level repairs faster~"
Arashi & Admiral
It's said that some people founded Arashi Protection Association to protest this behavior.
External Links
Warship Girls
Svenska Marinen
Monitor
Sverige Class
Gustav V
Aviation Cruisers
Gotland Class
Gotland
Royal Netherlands Navy Koninklijke Marine
Light Cruisers
No Class
De Ruyter
Türk Deniz Kuvvetleri
Battlecruisers
Moltke Class
Goeben
CHILE Navy
Light Cruiser
Brooklyn Class
Brooklyn
Mongolian Navy Монгол улсын цэргийн
Transport
No Class
Sükhbaatar
Icelandic Coast Guard
Transport
No Class
Odinn
Royal Canadian Navy
Destroyer
Tribal Class
Haida
Royal Australian Navy
Destroyer
V Class (1916)
Vampire
Royal Thai Navy กองทัพเรือไทย, ราชนาวีไทย
Monitor
Thonburi Class
Thonburi
Community content is available under
CC-BY-SA
unless otherwise noted.