Sirius is a light cruiser based on HMS Sirius (82).
Introduction
Sirius was a member of Dido-class anti-aircraft cruisers, equipped with five anti-aircraft cannon instead of four. Assigned to the Mediterranean Fleet shortly after completion, she participated in Operation Torch and witnessed the surrender of the Axis Power in North Africa. Later, she began performing blockade tasks in the Mediterranean and took part the Normandy Landings in 1944. Sirius continued her career after the war until 1956.
Attributes
Profile
Type
CL
Birthday
18 September

No. 50

Rarity
5
Nationality
E-Country
Class
Dido Class
Illustrator
黑蘑導
Attributes
Construction/Acquiring
28
22/52
1:20:00/Maps after 2-1
0
21/46
Equipment
10/50
20
0

E-Country 15in Guns in twin mounts

31/66
52/92
0

Standard Air Radar

Medium
11/21
0

 

40/80
32
0

N/A

More attributes
Disassembling
10/16/10/0
Enhancement
15/10/11/52
Consumption
20/30
Quotes
| Event | Quote |
| --- | --- |
| Acquisition | Anti-air cruiser, Sirius! I will not let any enemy get close. |
| Engagement | I am not good with words, but... Thank you, Admiral. I feel so happy in your fleet. |
| Event | Quote |
| --- | --- |
| Acquisition | 防空巡洋舰,天狼星。请放心,我不会让任何敌人靠近。 |
| Engagement | 虽然不善言辞。。。谢谢提督。舰队的日常让我感到非常幸福。 |
Trivia
Sirius is the most powerful CL in Warship Girls.(Helena?That's a BB which has a serious bug that allows her to perform anti-submarine actions,what are you talking about?)
Low consumption, high anti-air. Sirius is a good support of your fleet.
Sirius+Renown=?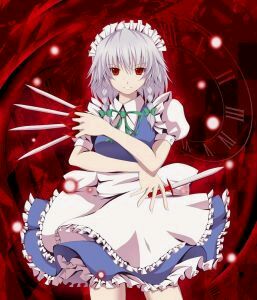 Izayoi Sakuya
External Links
Warship Girls
Svenska Marinen
Monitor
Sverige Class
Gustav V
Aviation Cruisers
Gotland Class
Gotland
Royal Netherlands Navy Koninklijke Marine
Light Cruisers
No Class
De Ruyter
Türk Deniz Kuvvetleri
Battlecruisers
Moltke Class
Goeben
CHILE Navy
Light Cruiser
Brooklyn Class
Brooklyn
Mongolian Navy Монгол улсын цэргийн
Transport
No Class
Sükhbaatar
Icelandic Coast Guard
Transport
No Class
Odinn
Royal Canadian Navy
Destroyer
Tribal Class
Haida
Royal Australian Navy
Destroyer
V Class (1916)
Vampire
Royal Thai Navy กองทัพเรือไทย, ราชนาวีไทย
Monitor
Thonburi Class
Thonburi
Community content is available under
CC-BY-SA
unless otherwise noted.